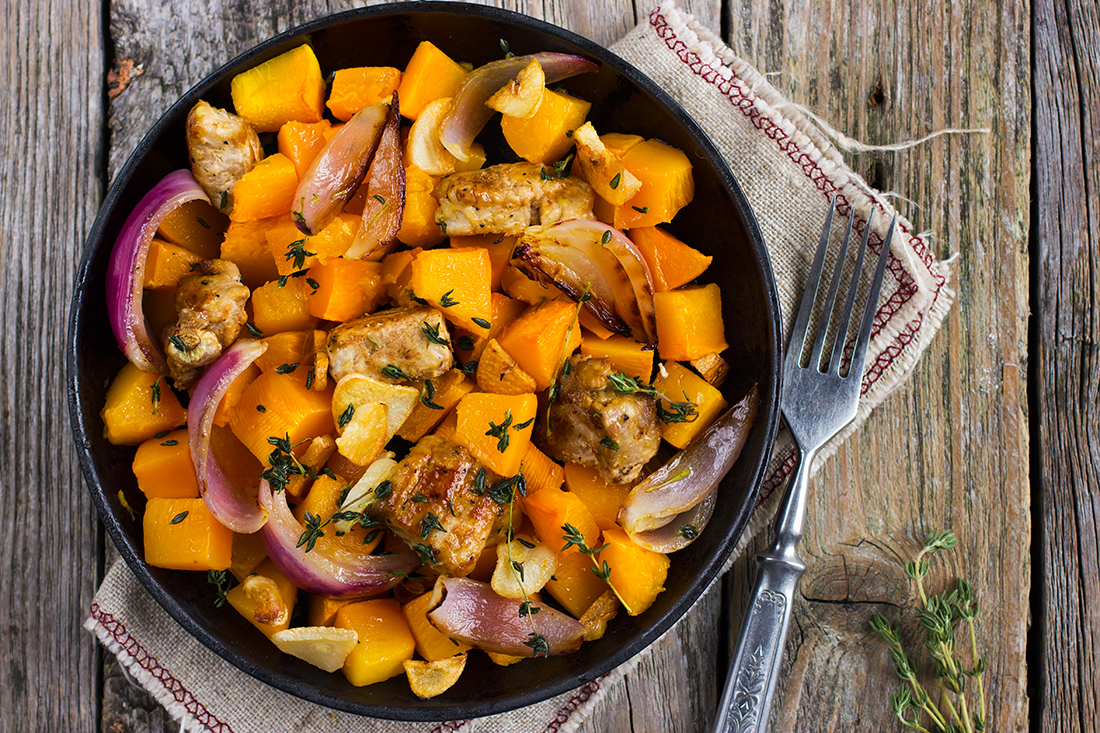 I loved the old Harry's Farmers Market here in Marietta.  It' was such fun to go there on Sunday afternoons and wander the aisles picking out the most delightful things to munch!  This was a 'find' at Harry's that Lucy wanted to share …
Roasted Butternut Squash Salad
Roast the squash, peel it, and chunk it into bite-sized pieces.
Mix with chopped red onions and dried cranberries.
Add a light touch of minced fresh thyme.
Drizzle lightly with maple syrup.
Make a light vinagrette with olive oil and red wine vinegar.
Season with salt and pepper to taste.
Toss it all.
Refrigerate. Yum.