She exists now only in my imagination. 
Lucy could be a mental compilation of the pioneer women of my heritage.
Katy Caldwell Windsor (1897-2000) who homesteaded with her young husband in the desert country of  New Mexico and Arizona;
Sylvia Rogers Caldwell (1899-1998) who was born in Indian Territory and married a cowboy-turned-wildcatter;
Elizabeth James Caldwell (1799-1873) who braved the Civil War alone on her farm in the north Georgia mountains;
Elen Fox Fagan (1826-1903) who carried on as a South Texas stockraiser after being widowed at a young age; 
and Lucy Fagan DuBois  (1874-1931) who ranched with her daughters on the Old San Antonio River Road in South Texas.
"Lucy" is about courage, perseverance, diversity and character.
---
Trains
We see lots of them going across the desert.  Back and forth.  Loaded with double-decked cargo.  Even a passenger train
Read more.
Moving on …
An ink-spotted pony caught my eye somewhere west of Langtry. His lips were puffing up little swirls of dust as
Read more.

Off to Texas
Our first exploration in bonnie Betsy Buick, and she was waiting patiently at the DFW airport for sumbunny and their
Read more.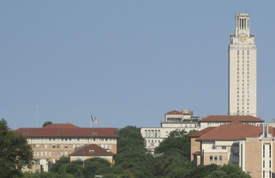 'Home' to Austin
Back on the campus of UT again. It smells just the same. My little backpack of pencils and notebooks makes
Read more.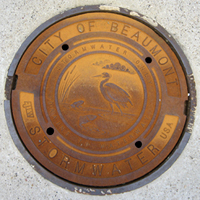 Down the road to Beaumont
And what a beautiful road it was! Up before dawn, so we are watching the sun rise over heavily misted
Read more.
Calcasieu Parish
We are finally here. So much to see and do, and we are overwhelmed. One thing at a time. We
Read more.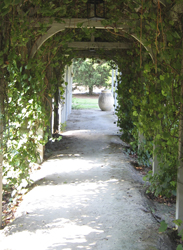 More of Louisiana
Now for the good part! We have arrived in New Roads, Pointe Coupee Parish. Our ancestors came here in the
Read more.
A Canadian Travelog…continued
But Canada was so much fun! We were astounded at the friendliness everywhere. Not at all like gay Paree, where
Read more.
If it's Tuesday…it must be Montreal
Rain (not in Spain) finally cooled things off. We got some great books on l'histoire de Montreal and began explorations
Read more.